Finding a present can always be a bit stressful let alone trying to find one for your kitesurfer relative or friend. Read on my friend. We have some tips!
That time of the year arrives when friends and families start thinking about exchanging presents. When it comes to purchasing a Present for kitesurfers things can become tricky.
At first, you can think about a new piece of equipment: a new kite, a new kiteboard, a new wetsuit, or a new harness. These can be good ideas if you know exactly what your close one desires or needs, but this choice has two downsides: the first is that kite gear is pretty expensive, and you need to be 100% sure to nail your loved ones ' object of desire; the second is that trying to do so you might spoil the surprise. Another issue can be the right size or spec of a strictly kitesurf related gear.
To avoid this kind of situations there are simpler choices which can make your kiter friend or relative very happy, and they can turn out even not to be that wallet-draining for you.
To come in your help, we compiled a list of examples in the order of increasing costs: here is our favorite Christmas shopping list for kitesurf aficionados.
1. Kite hook knife. This little object can be the difference between life and death, and a lot of kiters underestimate its usefulness (you can read deeper about this topic here). Here you can find where to buy great ones: (12-30 USD)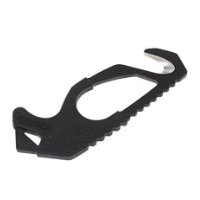 Gerber Strap Cutter (Kitesurf Culture preferred)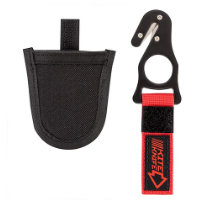 Kiteboarding Safety Hook Knife Survival Harness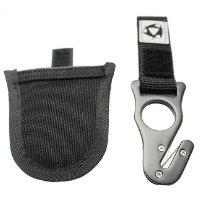 2. A customizable kiter coffee/tea mug (19 USD):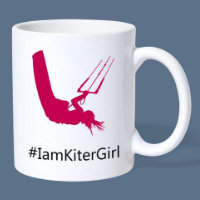 3. Wetsuit changing mat: avoid to get your wetsuit to get full of sand when changing after a kite session on the beach. (25 USD)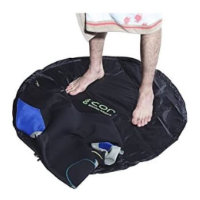 4. A digital Anemometer: a lot of kiters love this because it helps to choose the ideal gear to use in their session (13-30 USD).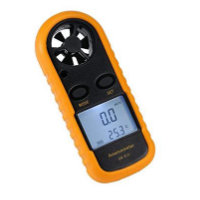 5. Salty Journals hoodie of course 🙂 They need to stay warm in style on the beach.
6. Waterproof bags for great kitesurf downwinders. If your kiter friends are long downwind lovers, this is a must to have in their session, to carry vital supplies for the long kite journey (emergency phone, freshwater, food…etc.) (15-50 USD)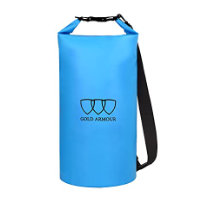 Waterproof Drybag All Purposes
7. A surf poncho, ideal after a kitesurfing session, to get dry and warm fast. You can find black or blue up to fully colored ones (25-80 USD):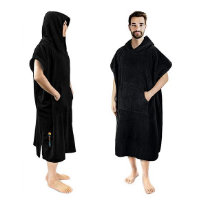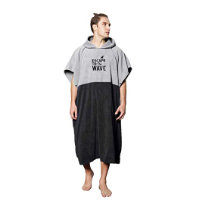 8. A kitesurf travel bag is always a great choice for kitesurfers who travel a lot (90-200 USD).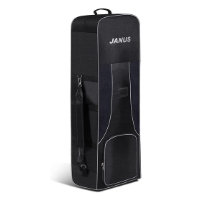 9. A brand new action camera to record the best moments of a kite session, not too expensive, not too cheap, one of the favorite items to gift (190-400 USD).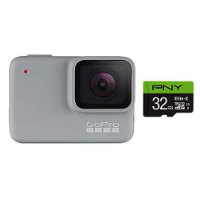 10. A drone is fantastic and allows to record incredible views of a kite sessions. This needs to be good enough to hold strong winds and therefore the choice must really go to top ones.
So, did you find the best present for your kite guy/girl?
Let us know if you have other nice ideas or you have a good experience with any special gift you did in the comments below.